PART 1: ADVERTISING, playing with words
Give an accurate definition of the word ADVERTISEMENT
UK: /ədˈvɜːrtɪsmənt/
US:/ˌædvɜˈtaɪzmənt/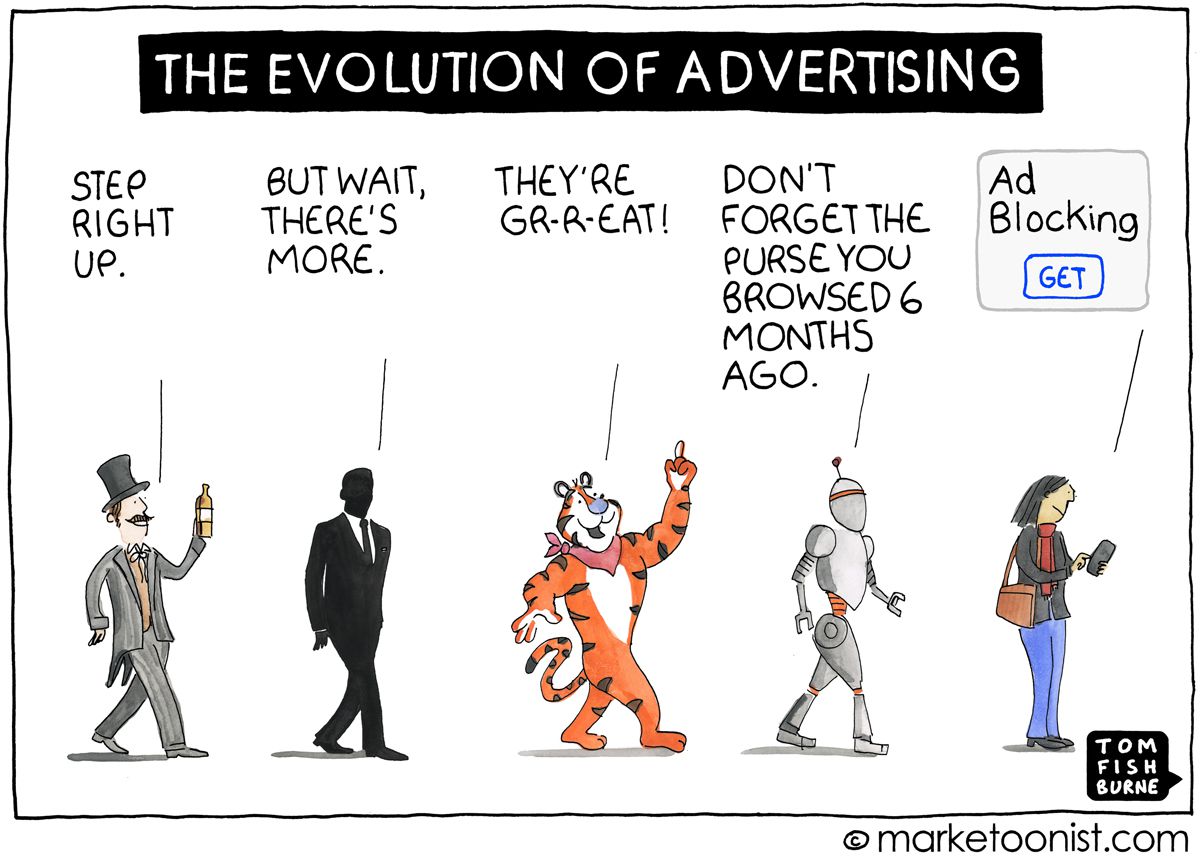 The evolution of advertising has experienced some major milestones over the years, as it's had to adapt and change to suit new mediums and audiences constantly. Most significantly, it's become much more personalized throughout history.
PART 2: LISTENING COMPREHENSION
Mission 1: Listen to the following video twice and list the 6 steps in the evolution of ADVERTISING...
Recap this evolution in class.
Mission 2: Listen to the video one more time and complete the worksheet given by your teacher.
PART 3: ADVERTISING TECHNIQUES
STEP 1: Watch the video and list the different techniques revealed.
Which one do you find the most convincing and why? Debate with your classmates.
STEP 2: Now discover more techniques with your teacher in her amazing slideshow 😊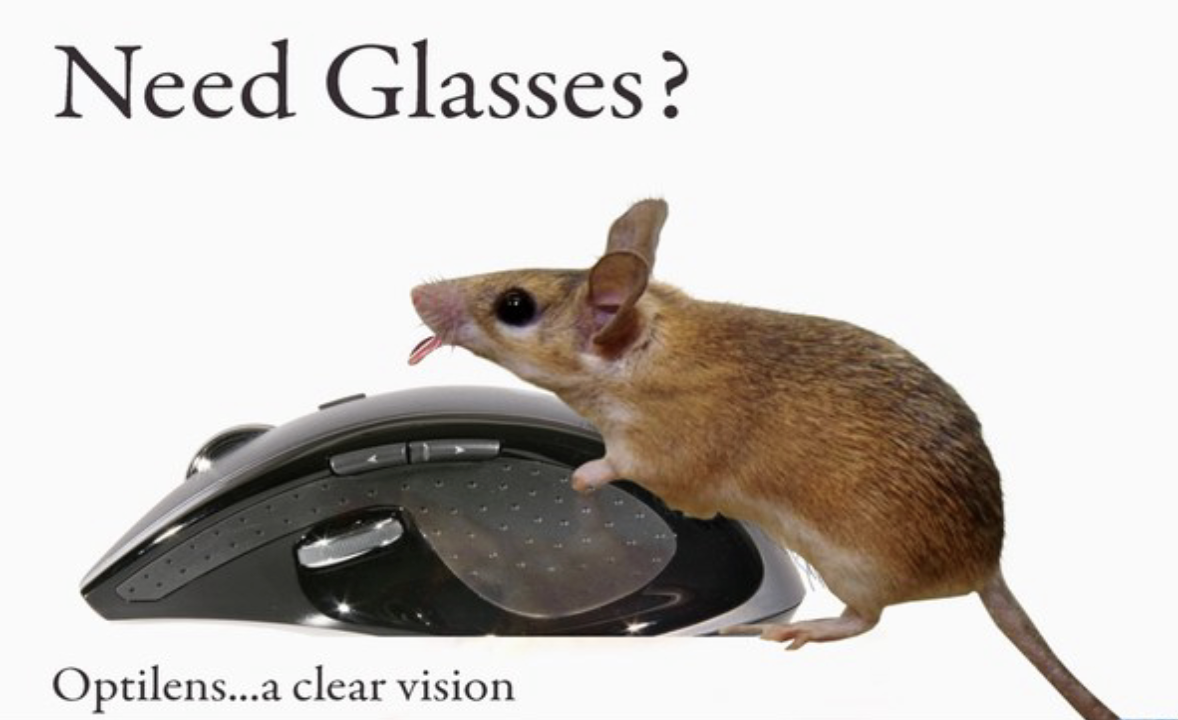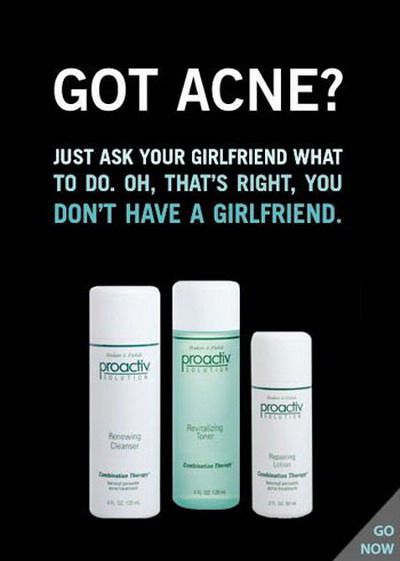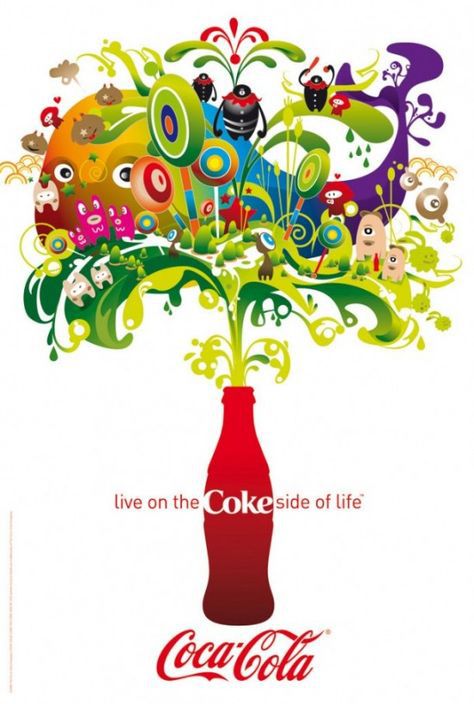 A taste for British humour?
Top 10 of the most memorable advertising slogans
PART 4: READING COMPREHENSION
WORK IN GROUPS:
Read the following article and answer the questions: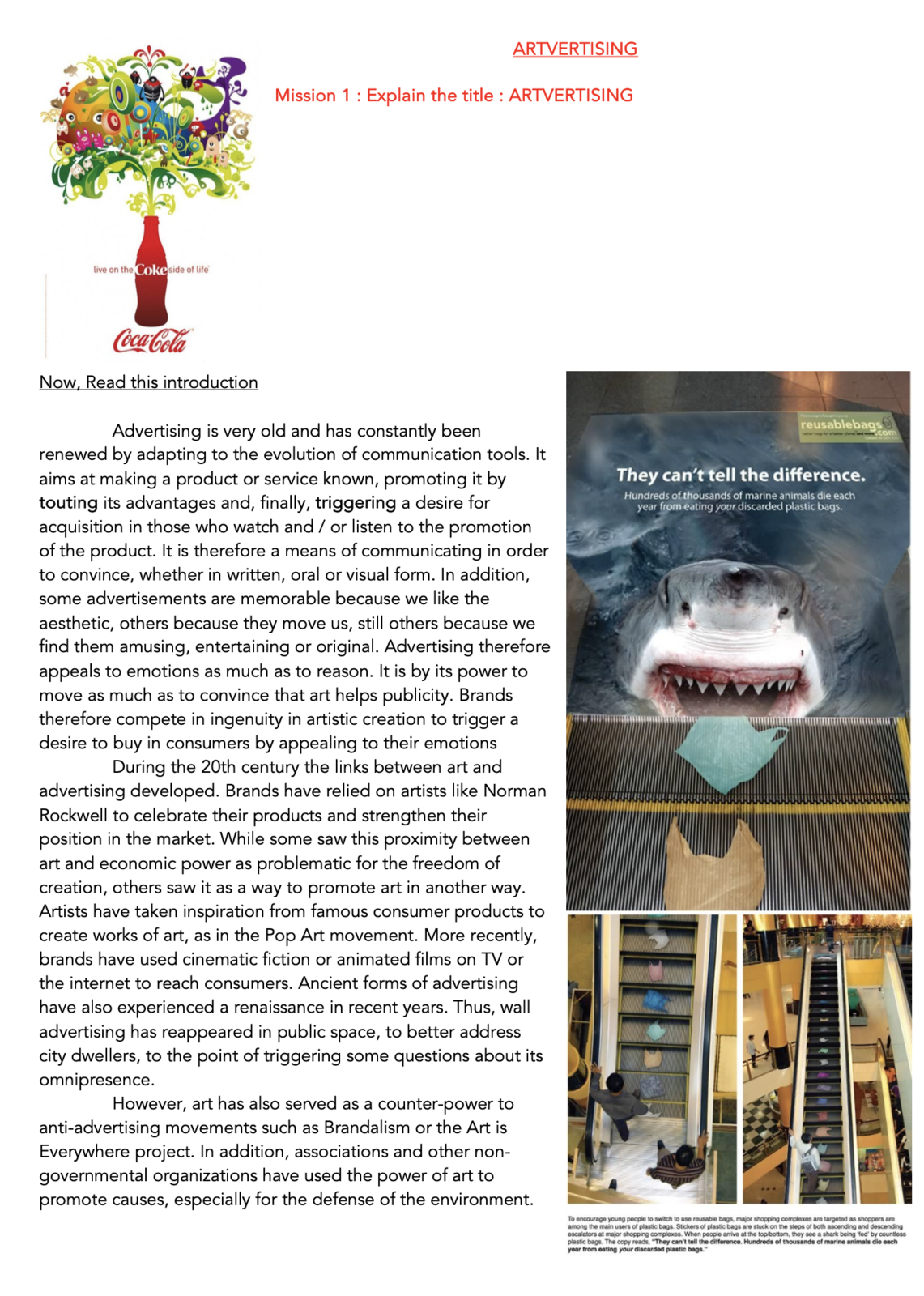 Learn more about The Art of BRANDALISM here:
The Art Of Brandalism - Branding Strategy Insider
There is an image of an advertising campaign poster making the rounds on social media that has been marked with comments that question the motives and
Learn more about The Art is EVERYWHERE PROJECT here:
Art Everywhere turns UK's streets into world's largest art show
Project launched in shopping mall displays artists' most popular works on bus stops and tube stations
https://www.theguardian.com/artanddesign/2013/aug/08/art-everywhere-project-streets-london
PART 5: LISTENING COMPREHENSION
"How advertising rewires kids' brains"
Watch, take notes and recap what you have understood
Go on your EDPUZZLE ACCOUNT and answer the questions...
PART 6: ADVANTAGES & DISADVANTAGES OF ADVERTISING
Advertising Advantages And Disadvantages | 8 Biggest Limitations and Disadvantages of Advertising
Advantages And Disadvantages of Advertising: When you hear the words "advertising", you probably think of a banner on a website or TV commercials. It's important because it can help make products ...
https://www.aplustopper.com/advertising-advantages-and-disadvantages/
PART 7: 'DREAM CRAZY" COMMERCIAL
Watch the commercial.
Who and what did you see? List the various steps of the commercial.
Then, in groups, gather the information you have found and share them with your class.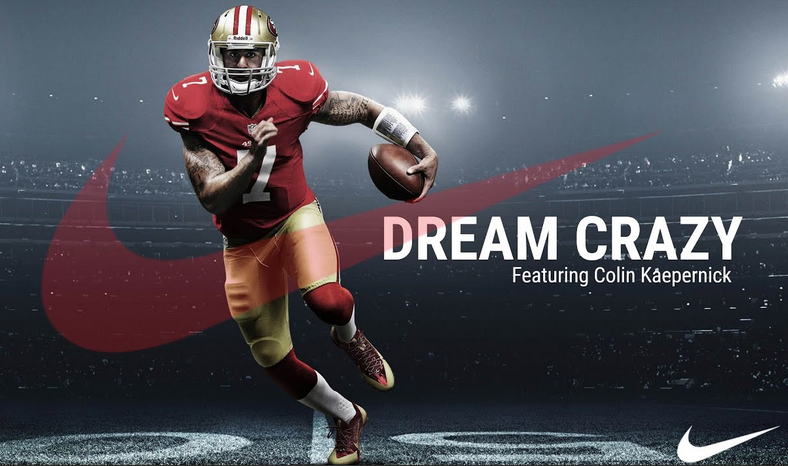 Pour être informé des derniers articles, inscrivez vous :