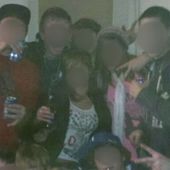 Video: Amish Youth Experience Internet During Rumspringa
the amish as you've never seen them before. Young people, given an opportunity to break away from the traditional way of life for a turn in the outside world. We're talking about the amish rite of ...
https://abcnews.go.com/GMA/video/amish-youth-experience-internet-rumspringa-19307901
Discover the Amish way of life here...
Pour être informé des derniers articles, inscrivez vous :