AXE 8 TERRITORY & MEMORY
SET IN STONE
KEY QUESTION: When monuments represent a disputed history, should we tear them down?
Task 1 : WARM-UP : Why do people erect statues ?
Task 2: EXPAND YOUR VOCABULARY: Find the following equivalents in the previous text.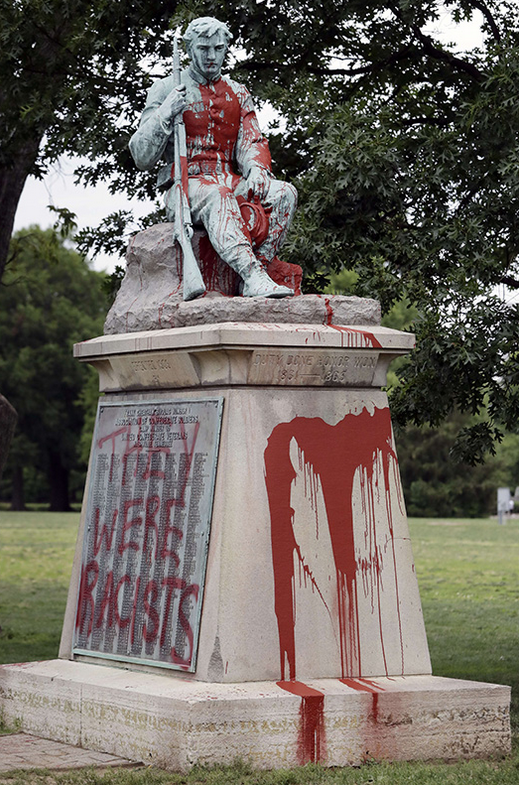 One of many vandalized statues of Confederate soldiers. Here, the "Confederate Private Monument" erected in 1909 in Nashville, Tennessee and vandalized in June 2019.
Task 3 : Look at the following photograph and read the caption, then answer the following questions :
What can you say about ?
how it was vandalised

now why do you think the statue on the photograph was vandalized
Task 4 : Debate with your friends and complete the following chart with the help of your teacher.
| | |
| --- | --- |
| Reasons for keeping controversial monuments | Reasons for removing controversial monuments |
Task 5 : Listening (SS, NPR, 2018)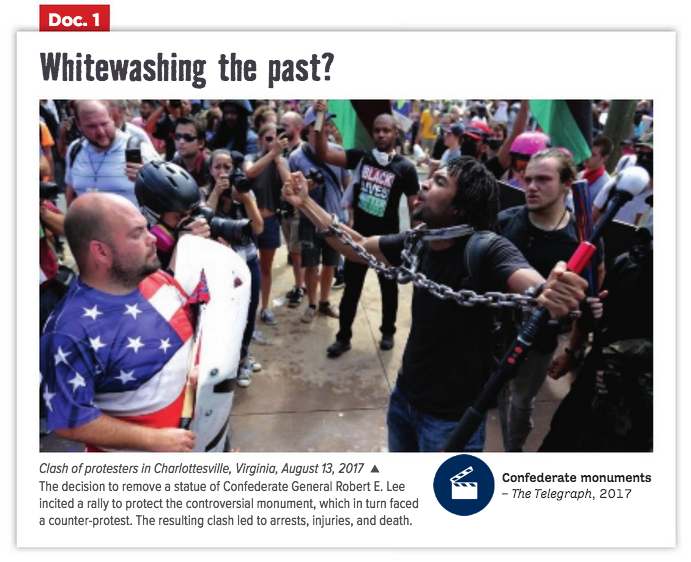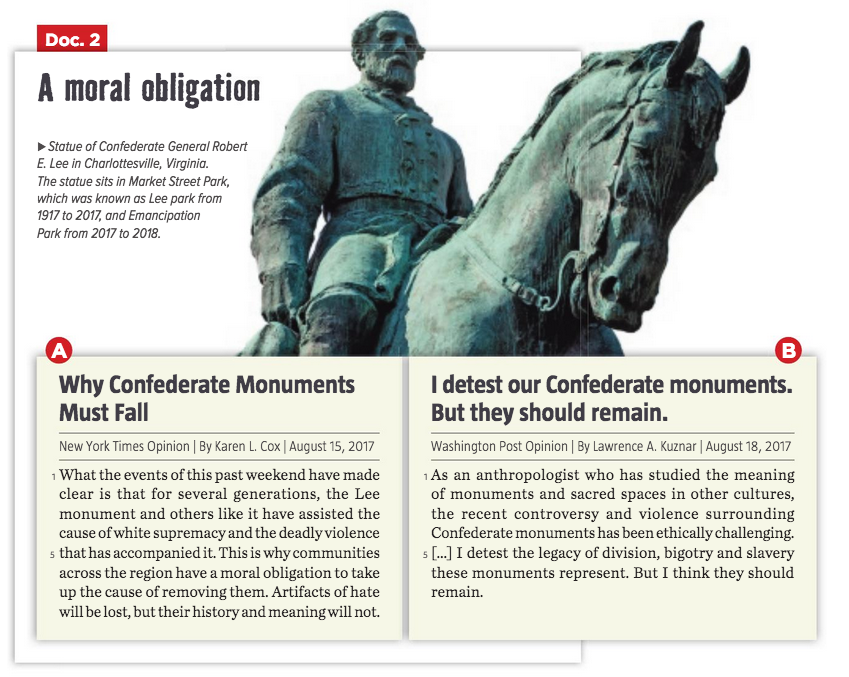 Pour être informé des derniers articles, inscrivez vous :