PART 1: What is a movie genre /ˈʒɒnrə/?
Movie genres are stylistic categories where a particular movie can be placed based on the setting, characters, plot, mood, tone, and theme.
A film's main genre category will be based on where the majority of the content lands.
A sub-genre is a smaller category that fits inside a particular genre. Often this is a mixture of two separate genres.
SPEAKING: MOVIE GENRES?
Can you list them?...
LISTEN AND DISCOVER FILM GENRES & RELATED VOCABULARY
Listen carefully and remember as many words as possible.
Then, your teacher will give you a quiz to see if your memory is efficient
TAKE THE QUIZ:
How much do you know about the world of cinema and movie genres?
Download the following worksheet 😉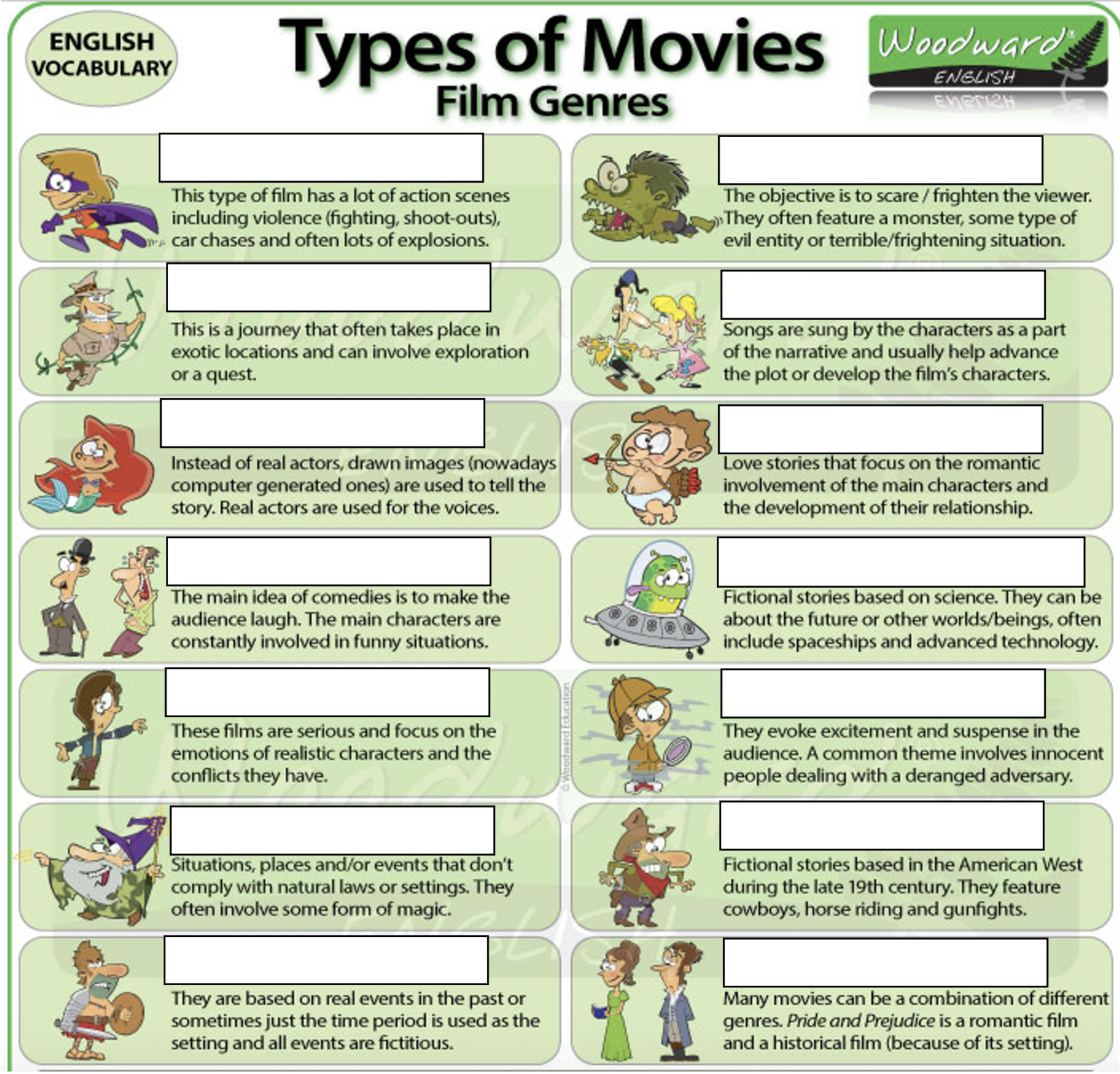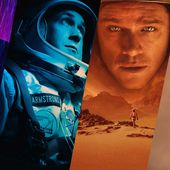 90+ Film Genre Examples for Film & TV
Complete list of film genres and sub-genres! We go over every movie and TV genre and sub-genres with examples: action, animation, adventure, comedy, crime, drama, fantasy, historical, horror ...
PART 2: SPEAKING / DEBATING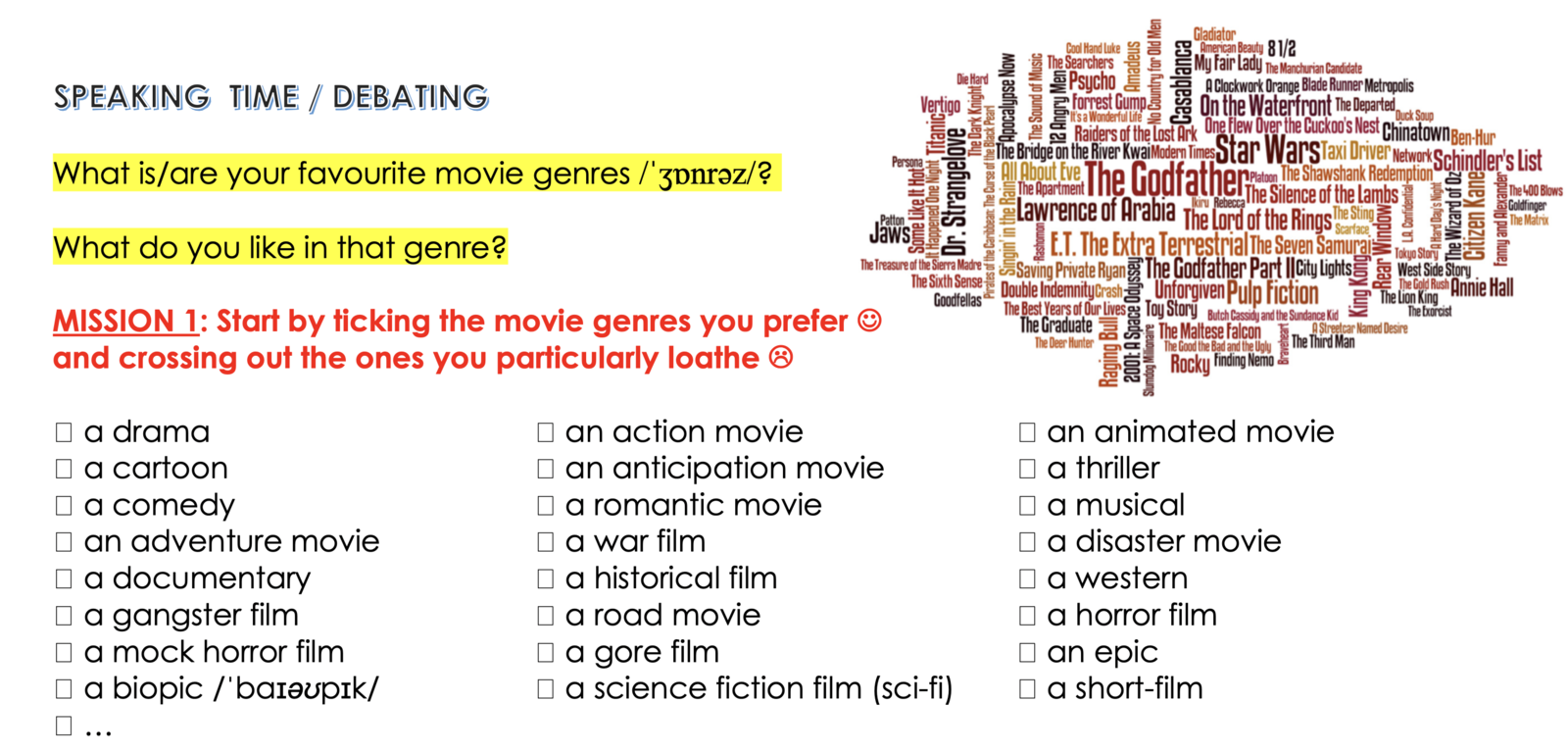 REVISION TIME
PHONETIC SYMBOLS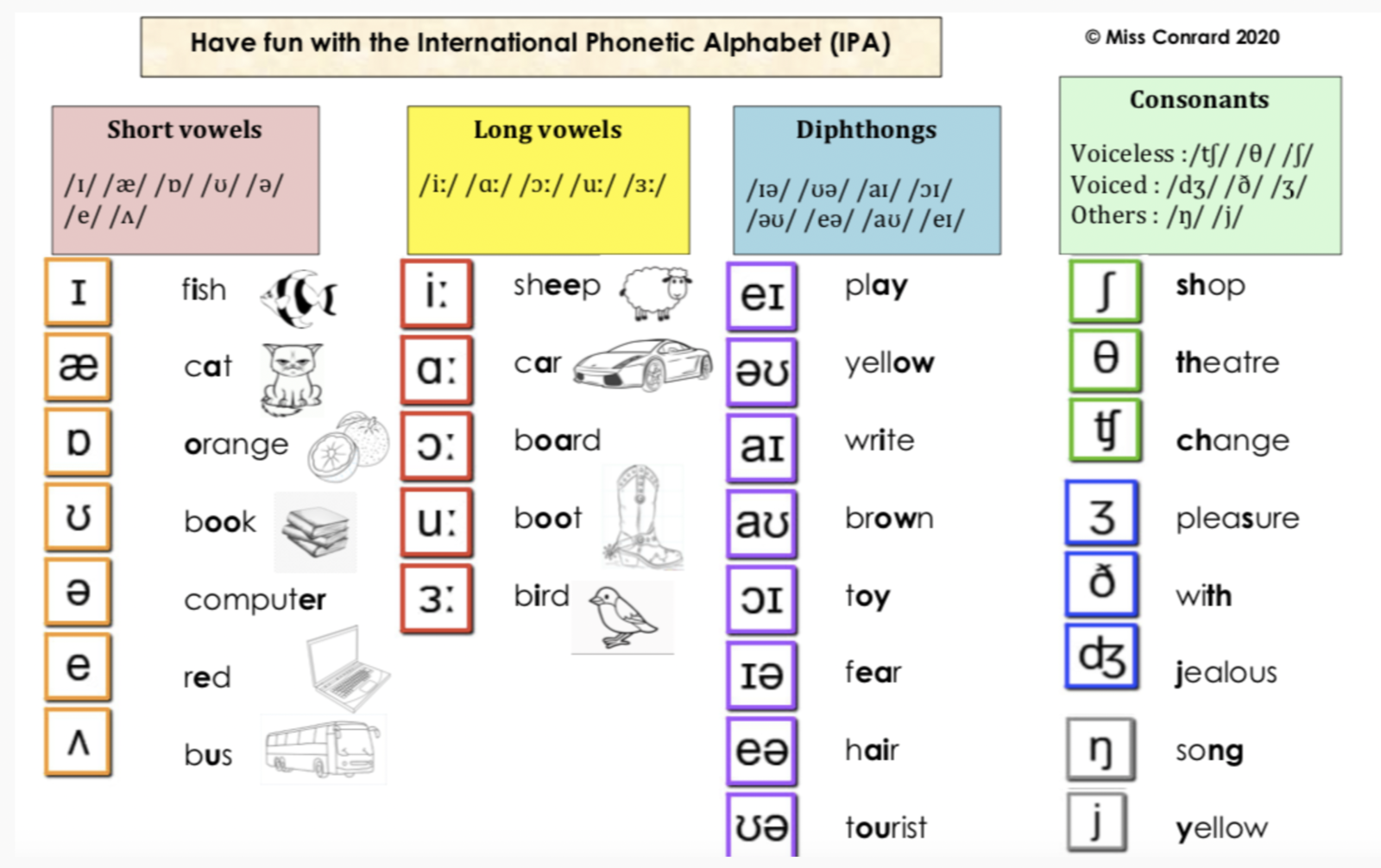 REVISION TIME
AGREEING : DISAGREEING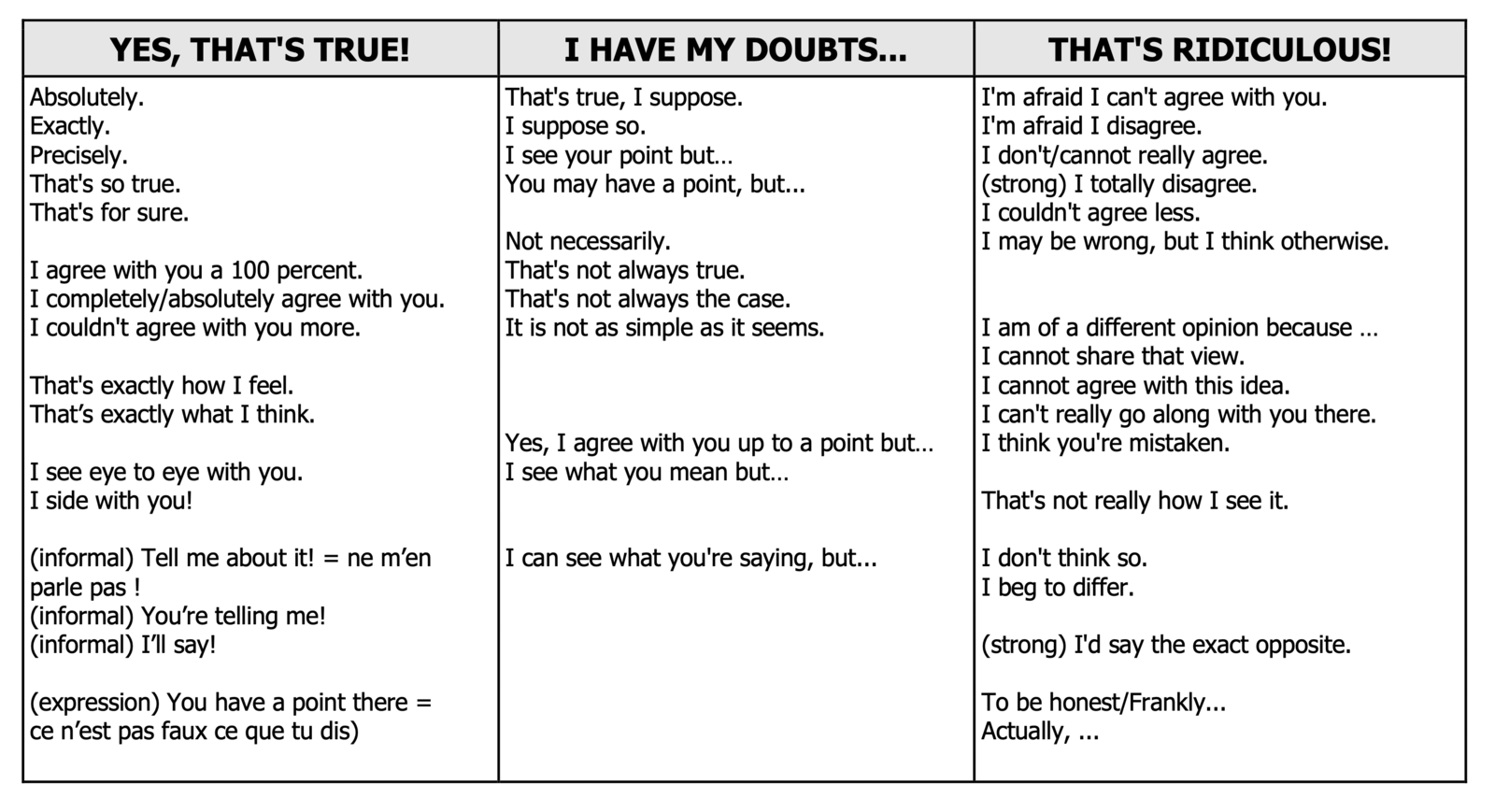 Pour être informé des derniers articles, inscrivez vous :