Vocabulaire du Cinéma en Anglais : 80 Mots à Connaître
Comment dit-on un scénariste dans la langue de Shakespeare ? Quels mots employer pour parler dessins animés, bobines de films ou encore contre-plongées ? Découvrez notre fiche de vocabulaire an...
https://www.ispeakspokespoken.com/vocabulaire-cinema-anglais/
Filmmaking Vocabulary: Guide for Beginner Filmmakers (2022) | Kings English
Filmmaking and the film industry have many specialist words and phrases, and it is important for anyone interested in a career within film to familiarise themselves with some of the most commonly ...
https://www.kingseducation.com/kings-life/filmmaking-vocabulary
EXTENDED AUDIOVISUAL VOCABULARY here: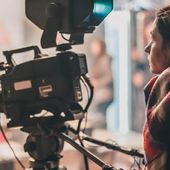 Ultimate Guide to Film Terms: The Definitive Glossary of Film Terminology
A c liffhanger is the film that ends with the primary conflict unresolved. It came into fashion during the time of film serials but is still prevalent today. Avengers: Infinity War ended on a ...
An audiovisual glossary you can count on! - Red Thread
Planning a new conference room or collaborative space but at a loss with all the audio visual terminology out there? Not a problem! We've created a handy glossary of terms to help you speak like a ...
https://www.red-thread.com/blog/an-audio-visual-glossary-you-can-count-on/
Audio Visual Glossary - Audio Visual Bend Blog
Written By: Kate Couch and Tony Sprando Whether you're new to the audio-visual world or an old pro, a glossary of words to help you understand what we're referencing in our articles and ...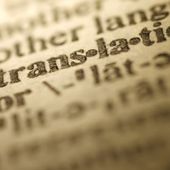 Audiovisual Translation Glossary | Resources | Web-Translations
The cookie settings on this website are set to "allow cookies" to give you the best browsing experience possible. If you continue to use this website without changing your cookie settings or you ...
https://www.web-translations.com/resources-new/audiovisual-translation-glossary/
3.5 mm mini - a connector that is similar in appearance to a 1/4-inch phone connector, but much smaller. It measures 3.5 mm in diameter. acoustics - the science of sound wave behavior in air. AES -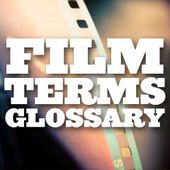 Cinematic Terms - A FilmMaking Glossary
Film Terms Glossary Illustrated A - 1 Film Terms Glossary abby singer (shot) a nickname for the second-to-last production shot of the day; the name was attributed to famed American production ...
Pour être informé des derniers articles, inscrivez vous :