WATCHING FOR FUN
DISCOVER THE UNDERWATER PERFORMANCES OF THE ACTORS IN AVATAR here:
(Thanks Morgane B. for the tip 😉)
Thanks Morgane B. for this video :-)
READING COMPREHENSION:
Learn about the lastest news here:
'Avatar 2' soars* past 'Top Gun' with $1.5 billion to become highest-grossing film of 2022, and it's already the 10th biggest movie ever
*to soar = monter en flèche
It's welcome news for Cameron, who in the run up to the film's release claimed that it would need to earn at least $2 billion just to break even. Along with the original "Avatar" ($2.92 billion) and "Titanic" ($2.2 billion), Cameron has now directed three of the 10 biggest blockbusters ever.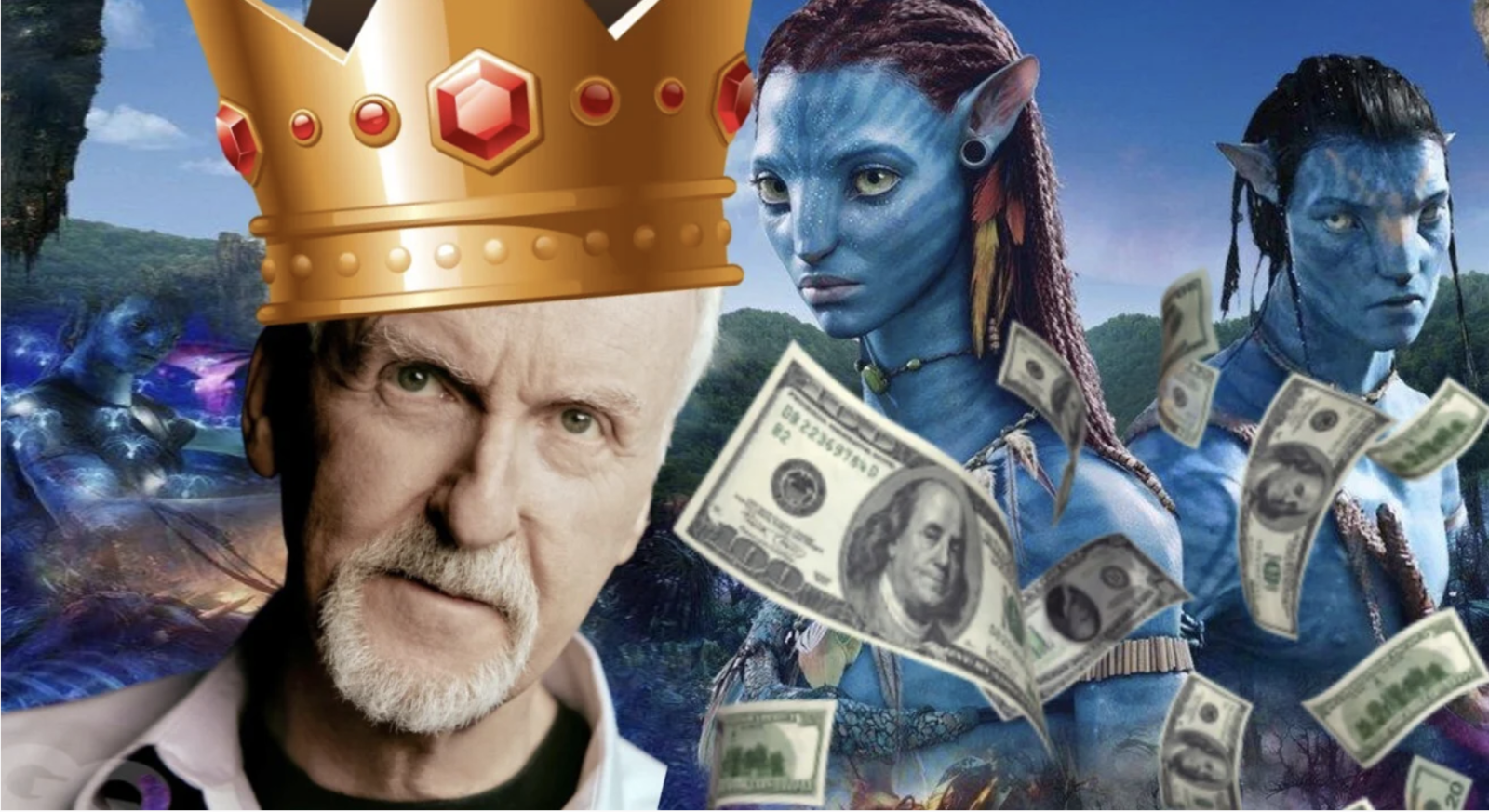 LISTENING COMPREHENSION
Listen 3 times to the 5 first facts about AVATAR here.
Get ready to explain them all in class
SPEAKING CHALLENGE:
Read the following article about the release of AVATAR 2 and record an audio review of what you have understood.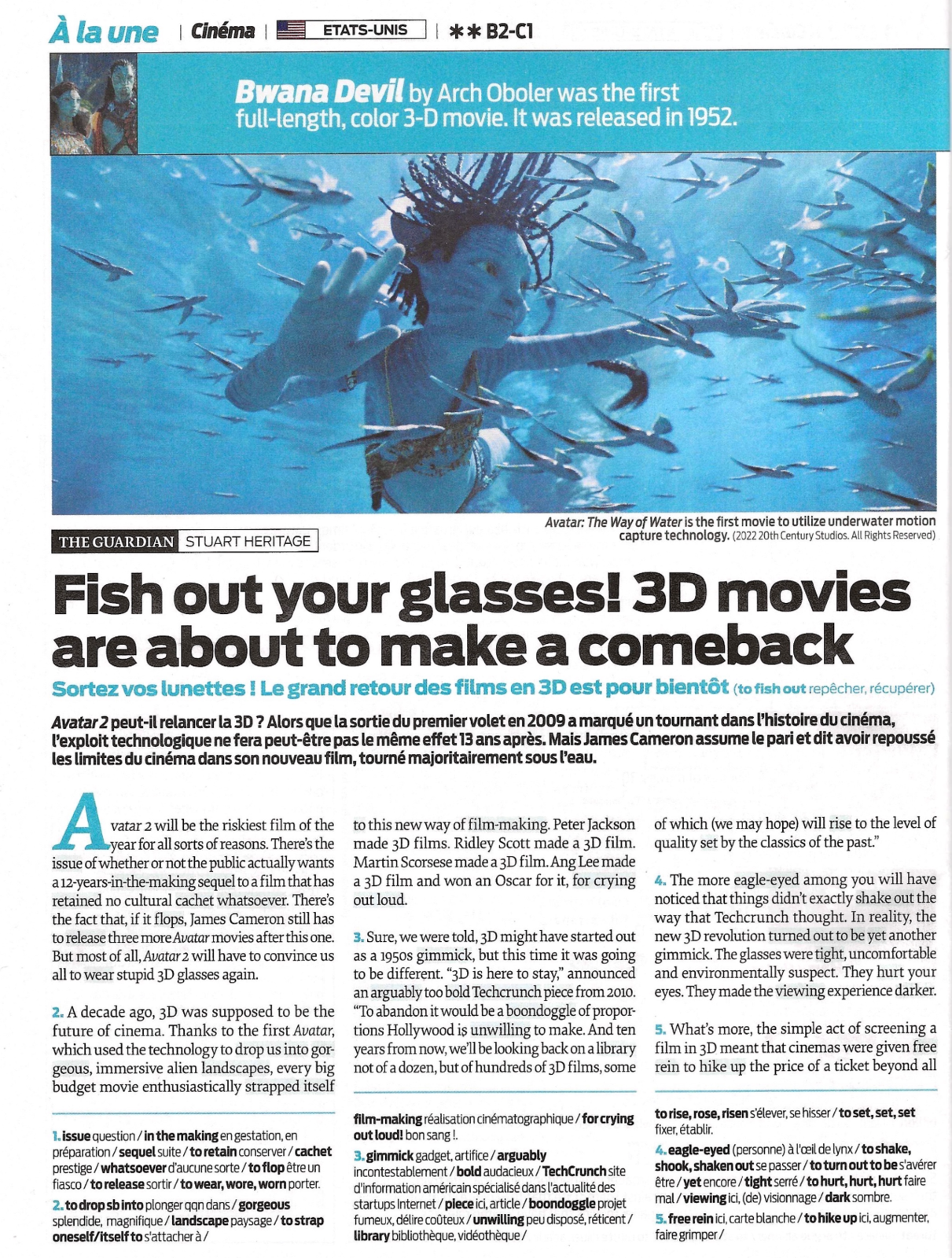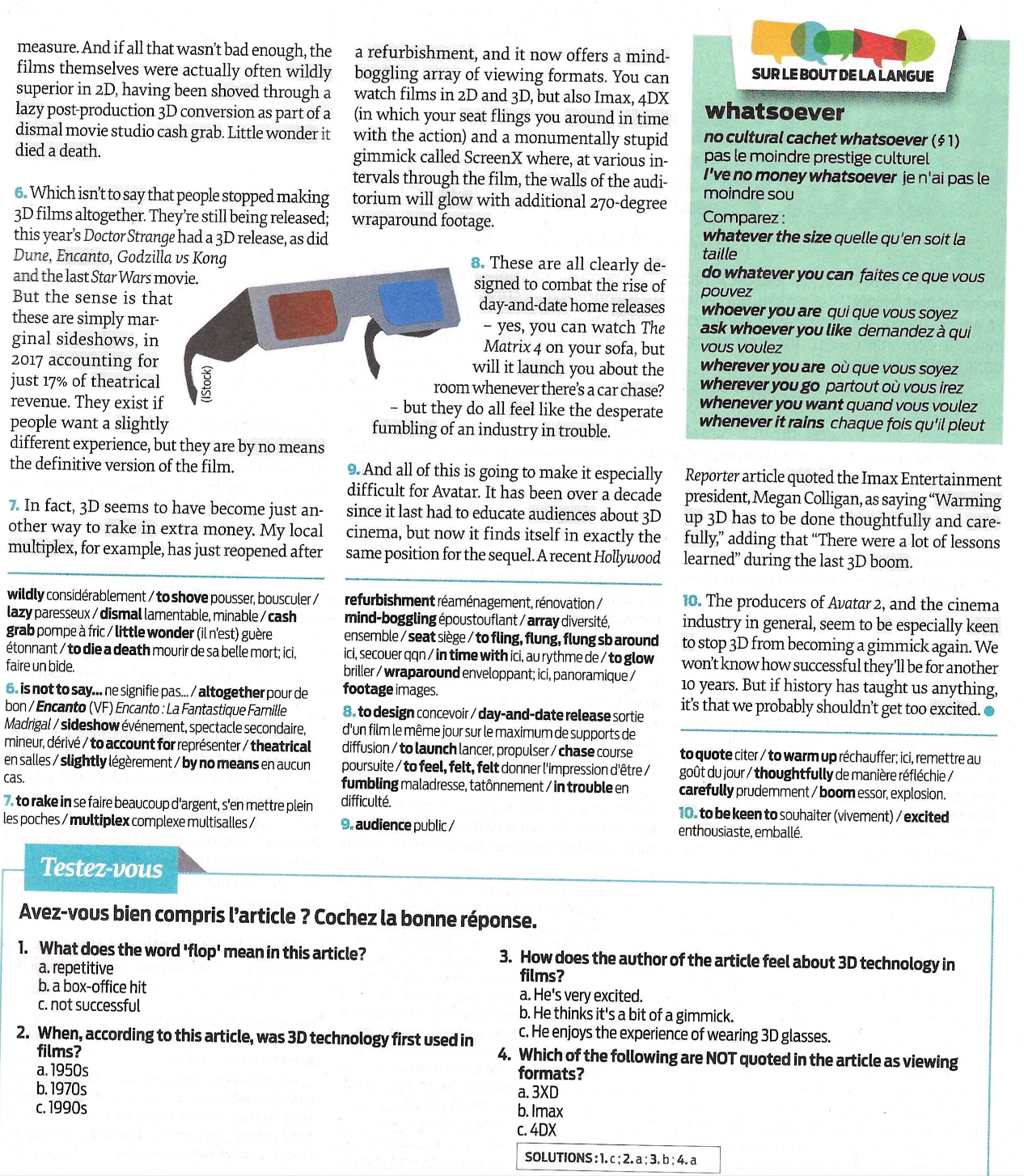 Listen to James CAMERON, here:
Pour être informé des derniers articles, inscrivez vous :